 Historias de éxito
Testimonios
El Método SamSara ha demostrado su alto nivel de eficacia para encontrar pareja. Hemos contribuido a que miles de personas se conozcan y empiecen una relación estable. Lee algunos testimonios:
"Con la primera entrevista que tuve encontré a la persona que creo que será mi compañera el resto de mi vida.
Sin duda ha sido la mejor inversión de mi vida, porque es económico si se tiene en cuenta la contrapartida emocional y el valor de tener a alguien con quien compartir.
Me compensa en todos los sentidos. ¡Por eso nos casamos y queremos agradeceros, por la parte que os toca, nuestra suerte!"
JORDI AND OLGA
"El mes de junio del año pasado recibí la presentación de Montserrat, yo en aquella época era reticente a viajar y así lo había manifestado, pero una voz me dijo: "ves a conocer a Montserrat, es una mujer encantadora".
Y la voz no se equivocaba: aquella tarde fue una de las más brillantes de mi vida, no sabía con quién trataba pero algo me decía que tenía que volver… y volví multitud de veces.
Montserrat es una flor delicada pero fuerte a la vez, con una sonrisa estupenda, con un carácter suave pero firme a la vez, capaz de amar."
MONTSERRAT AND JAUME
"Quisiera daros la buena noticia que he conocido a alguien por mi cuenta, un chico con el que empezaré una relación.
Quisiera agradeceros, una vez más, la atención personalizada que me habéis dispensado durante este tiempo, la orientación y los buenos consejos que siempre me habéis dado.
Todo ello ha repercutido muy positivamente en mi consideración sobre este tema.
¡Un abrazo muy fuerte y si alguna vez tenéis necesidad de mi testimonio positivo por vuestros servicios, no dudéis en decírmelo!"
IMMA
"Soy Begoña y me mandasteis de candidato a Bernardo. Tengo que deciros que seguimos juntos y que hemos encontrado tanto él como yo la felicidad y el amor de nuestras vidas.
Ya llevamos las alianzas de compromiso y la familia ha sido muy bien aceptada por las dos partes.
Pasamos casi cada día juntos y en un año viviremos juntos si todo sigue igual de bien.
Thank you so much for everything."
BEGOÑA
"Agradezco a SamSara que me haya ayudado a encontrar pareja estable y con un futuro prometedor para los dos.
Es y será el amor de mi vida."
OLGA
"Quiero daros las gracias por la labor tan estupenda que hacéis. El hecho de ser un puente ente personas para conocerse es importante
Creo que la vida es muy corta y cuando uno está en pareja se hace todavía más corta e interesante. ¡Muchas gracias por vuestro trabajo!"
JUAN CARLOS
"Después de varias experiencias en webs, me parecía imposible encontrar a la persona adecuada para iniciar una relación seria.
Me recomendaron la agencia SamSara, vi vuestros contenidos y testimonios en la web y me parecieron realistas. Me apunté a SamSara para tener la seguridad de confiar en la persona que vas a conocer y que no te engañen en ningún aspecto, yo buscaba seriedad. En SamSara me trataron de forma especial y me hicieron sentir acogida y con un trato excelente, profesionalidad y confidencialidad.
Gracias a Samsara que me ha presentado a un hombre maravilloso de quien estoy muy enamorada"
MILA
"Aprovecho para agradecerles su profesionalidad y dedicación en la tarea que me han demostrado durante todo este ultimo año a que yo encontrara una persona con quien ser feliz.
Como me dijeron en la primera entrevista, hay una parte de esta tarea que depende totalmente de la magia, y no podemos controlar, y aunque no he llegado a encontrar a esa persona que aún busco, no me cabe duda que ha sido toda una experiencia super enriquecedora para mí y para conocerme tanto a mi misma como para conocer personas estupendas del otro sexo que me han abierto los ojos."
RAQUEL
"La soledad. Quería conocer a un hombre formal que en la misma situación que yo.
Vosotras me presentasteis al hombre adecuado (Jordi) y desde septiembre de 2015 estamos juntos y muy bien."
MARÍA
"If you really want a relationship, don't hesitate to take the first step.
We arrived here separately and are now filled with happiness."
MARIA AND JOAN
"Raquel: Siempre le digo que ha sido la mejor inversión de mi vida.
Sergi: Nos conocimos hace 6 años y nos casamos hace 4. Hubo química desde el minuto 0 y nos hemos acoplado a la perfección."
RAQUEL Y SERGI
"Han pasado ya unas semanas desde que salgo con Judit y el tema pinta bien. Es una persona super positiva que siempre suma.
Es buena persona, con valores y siempre dispuesta a ayudar. Lo pasamos bien cuando salimos y me aporta mucha motivación para hacer cosas. Creo que la relación se puede consolidar. Ojalá sea así."
ANTONIO Y JUDIT
"Cuando me inscribí en SamSara buscaba justo lo que he encontrado: una persona con unas características garantizadas de entrada.
Me atrevo a definir vuestra labor como un «casting» a todos los niveles. Si elegí vuestra opción fue porque otras (internet) no me generaban confianza y, de hecho, ni las contemplé.
Vuestra agencia, en cambio, me pareció seria y ése era el objetivo que buscaba. Es la mejor inversión que he podido hacer."
RAFEL
"Gracias equipazo de SamSara, desde el primer día que os conocí por vuestra acogida, cordialidad, sensibilidad, educación y cariño con la que me tratasteis… y que ha tenido su fruto.
Habéis hecho que conociera a la persona más maravillosa del mundo: Mauro. Las entrevistas, charlas, comentarios… vuestra profesionalidad hacen que nos conozcamos y sepáis quién puede encajar con nuestro perfil… y después de mi exitazo, no dudéis que animaré a toda persona que busque lo mismo que yo a que os venga a conocer."
MAURO Y MARTA
" I have to tell you some very good news.
They tell me this a month ago and I can't believe it: Claudia and I want to continue seeing each other, we are happy with each other, our philosophy is similar and our life plans are compatible.
We are excited and, as they say, I'm having a blast. We have had our third date now: we had lunch together, then we went for a drink, we talked a lot … I'm thrilled.
What more can I say! "
MANEL
"La primera cita con Àngels fue muy cordial, duró toda la tarde.
Aunque habíamos cerrado el contacto, la semana siguiente estuvimos hablando mucho y vimos claro que nos daríamos una segunda oportunidad.
Y este inicio de camino ha hecho nacer un gran rayo de atracción, de ilusión, porque nos hemos dado cuenta que nos gustamos, que somos capaces de darnos amor mutuo, de compartir y confrontar nuestras realidades, y de aceptar todo lo que aporta cada uno a la pareja.
Àngels es una mujer como pocas: sensible, luchadora a pesar de las dificultades que ha tenido en la vida, entregada…"
ALBERT Y ANGELS
"We went to SamSara because we had a very clear idea of what we wanted: to be sure we could trust the person we were going to meet and that they wouldn't deceive us in any way
We were looking for commitment, professionalism and confidentiality, instead of the typical formulas of online dating or singles groups."
ANTONIO AND NURIA
"I have found the love of my life thanks to the SamSara Agency."
GLORIA
"You introduced us more than five months ago and from the first moment, we knew we had found the person we were hoping for.
Life has completely changed and we are very happy, we have a wedding date set for this year. We really liked your professional way of working and we want to thank you for making it possible for us to meet.
We are very happy and very grateful. Thank you, because your work changes people's lives."
ALBERTO AND CRISTINA
"I've met the man I had always dreamed of: Ernest!
Am I in love? I don't know… but everything has changed and my life has more meaning now… I really want to know him better… and I've got a good feeling about him, because he is a man full of values and humanity and his affection fills me with joy.
Thank you from the heart for your magic that has made it possible to turn a dream into reality! A big hug to the whole team!"
NURIA
"After a year and a half of meeting with women through various means, I realized that these ways of meeting people were impersonal, opportunistic.
In some cases I even felt like the "date du jour". One day I had an epiphany and thought, why not hire the services of professionals with experience in these matters?
I can say that SamSara has helped me find "HAPPINESS"."
JOSEP
"I hope my testimonial will encourage other people to decide to meet you.
You are really very professional, very discreet and very friendly."
MARÍA AND LUÍS

Más de 25 años a tu servicio
"At SamSara I was given exquisite treatment and I was able to find the woman who today is my partner.
I recommend SamSara because, apart from the treatment I received, they are a professional and serious agency."
PEDRO
"Both Marta and I have to thank you for introducing us. We started going out a little more than 5 months ago.
Our relationship is well established and now all we're missing is the wedding date (this year and in the Church)."
DANIEL
"I Found my soulmate through SamSara, after various failed relationships.
I recommend SamSara because they know how to match people"
ROBERT
"Domingo and I want to thank you for your interest in our daily lives.
Our relationship keeps moving forward; we thank you for the fact that we met through SamSara."
MONTSE
"A family member encouraged me to contact SamSara, since he had found a partner thanks to you.
The introductions began and stopped at the third one, because that was when I met the woman who is now my long-term partner. I am very happy and grateful for the seriousness and professionalism of the SamSara team."
DOMINGO
"Thanks to SamSara I have met some great people and, right now, I have spent nearly five months seeing Elena.
We are at an age (58 in my case) where we carry with us experiences and habits that are difficult to change, but with affection, love and hope, we can do it."
ALBERT
"Santa Claus has brought me happiness this year. I've found the woman of my life thanks to you. I've found the woman of my life thanks to you.
I'm excited and have a romantic future ahead. We love each other, we are very lucky."
RICARD
"I had no experience with agencies like this, I was a bit skeptical, but what was clear was that finding someone "in the nightlife scene" or on the internet was not for me
These ways just aren't for me and after a 4 year relationship and being almost 40, I wanted to meet people but in a different way."
MERCÈ
"I signed up thanks to a family member who had signed up and defended the method because it can help you avoid surprises.
I was very lucky, the first introduction was the right one (also the first introduction for him)."
CLAUDIA
"I am very happy to have met Lydia.
I hope that the relationship will deepen and continue moving forward. Thank you so much for your help."
MARC
"At SamSara, I found a person like me, "normal", without fanfare or wanting to be in the spotlight.
I recommend SamSara because they are serious and have a respect for people that I don't think is shared by other agencies"
DAVID
"Although I didn't find a partner through you, you did two important favors for me: first, you helped me say NO and not go back to my ex (an exhausting and self-destructive relationship).
Second, you primed me emotionally for finding a partner, my current wife, Mireia. Thank you so much for everything."
PAU
"The best thing I got from Samsara is the man of my life: a great person with whom I share many interests, activities, views, opinions, friends, laughter… Right now we're planning our wedding"
NATALIA
"At age 30 I knew I could still meet someone who I could share a strong relationship and common values with, and I thought it was the right time to find them.
I was interested in the fact that the SamSara staff was made up of psychologists. Also, the location, Diagonal-Aribau, was another aspect in the line of a serious service."
MIRIAM
"With SamSara, we don't have to choose our potential candidates or sell ourselves before we meet. You introduce respectful and like-minded people, which also saves time.
Our experience has been very positive, we are very happy."
ESTER AND PEPE
"Thanks to SamSara, we have been happily married for 3 years. Our family has grown, we have a beautiful 18 month old baby who is the delight of his older brother and the whole family."
MATEO AND LIDIA
"Marc: If, like me, you think that love is essential to the complete happiness of a person, and you haven't gotten there yet in the conventional way, I recommend SamSara.
It has worked for me!"
MARÍA AND MARC
"After several experiences on websites, I decided to visit SamSara through a friend who knew Maria del Carme Banús. Your page and your web content seemed realistic.
When I joined I was skeptical, but the selection of compatible people was the key to success."
TOMÁS
"It's very difficult to find the right person to start a life together.
The SamSara team has introduced me to a wonderful man, who I am very much in love with and who perfectly complements me.
We are very happy and thinking about getting married this year!"
CAROLINA
"My consultant works on my behalf. The introductions have gone really well.
For my partner and me, it's as if a mutual friend had introduced us."
GABRIEL
"Maria del Carme has helped me a lot in the Love Coaching sessions.
Now I know how to better project and show others my strong points."
JOAN
"When someone tells me that they've failed on the internet, I always recommend that they call SamSara because it works for me.
Their method of finding a match is serious and effective."
MARIA LLUÏSA
"After various failed relationships and somewhat discouraged, I decided to go to Samsara.
I can say that I have finally found a partner, I feel that my life is vibrant again with her in it."
MIQUEL

En pareja la vida tiene otro color ¡Te esperamos!
Maria del Carme Banús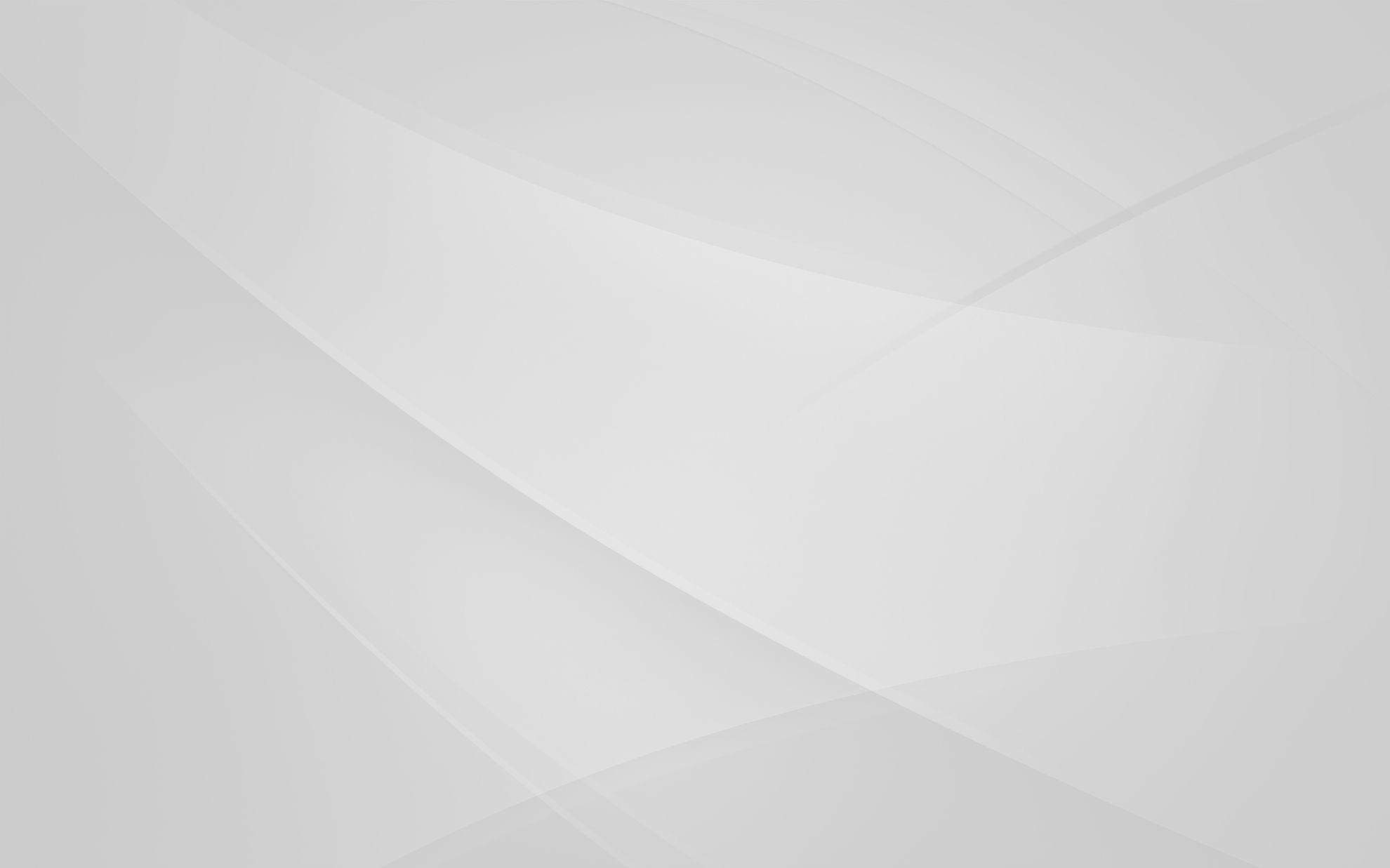 Hello,
we invite you to discover the SamSara Matchmaking Method to finding a Partner. Thousands of customers have found one, you can do it too.
Send us your details and we will contact you, you can also call us on the 93 362 23 29.
Request your free visit NOW.
We look forward to seeing you!
As this is a personalized service, the area of action is Catalonia